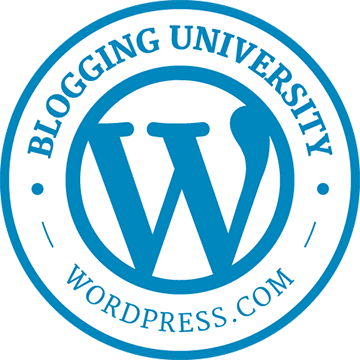 Today's assignment is to write a post in the form of a letter. I am writing to my maternal grandmother, Hilda Hagen Hahn (1892–1957).
My Dear Nana,
You chose to end your life in 1957. I was 10, old enough to understand some of it, but not as much as I do now. Craig was 7 and has only vague memories.
Though it was 60 years ago, I remember our phone ringing early in the morning. Your next-door neighbor kept an eye on you because you lived alone. She was calling Mom, worried that lights were on in your house when she woke up very early. Mom and Dad rushed Craig and me off to school and then went to check on you. I worried about you all day at school.
When I got home and asked Mom if you were okay, she looked rattled and said, "Why do you ask?" Then she and Dad sat Craig and me down and told us that you had died. I don't remember her specific words, but by the time she finished, I knew that they had found two notes from you on your kitchen table. The one on top looked like it had been scribbled in desperation. It read, Don't go down to the basement. How do I know that? They showed me the note. I saw it.
Mom and Dad told us that sometime during the night, you had hanged yourself in the basement. When I asked why, I learned for the first time that you were not feeling well and had been tested for cancer. Mom was going to take you to the doctor to learn the test results that day.
Even at 10, I knew that didn't make a lot of sense. Why kill yourself if you weren't even sure you had cancer? Mom and Dad didn't know. It was then that Mom read me the second note. All I remember is the way you repeated the words I don't want to be a burden on you. You didn't talk about your fears of pain and death. You made it sound like you killed yourself to spare us from the difficult job of caring for you while you became sicker and then died.
What you apparently didn't consider was the aftermath of your suicide. It would have long-ranging effects on your family. Your funeral was the first one Craig and I ever attended. It was the first time I ever saw my father cry. Mom showed your suicide notes to the pastor who performed the service. He cried too.
One day shortly after, I came across Mom crying as she sorted through your jewelry box. She wiped her eyes and told me that one day I would do the same for her. Thinking of Mom dying too scared me so much. Luckily, it was 59 more years before that time came.
But here's the thing. After a couple of months, Mom stopped talking about you entirely. A small photo of you stayed on a table in the living room, but you were not mentioned. Dad, Craig, and I didn't say your name because we thought the memories would hurt her. Later Mom rewrote the story of your death. She told anyone who asked that you had died of cancer. Maybe she had convinced herself.
Following Mom's example, I didn't talk about you either. I didn't have to. I was carrying you with me, buried as unfinished business in my head and my heart, though I didn't realize that until much later. I had learned your unintentional lesson all too well. I interpreted your suicide as a sacrifice for your family — I don't want to be a burden to you. Your example showed me that you have to sacrifice yourself for anyone you really, truly love. Otherwise, you don't really love them.
If literally laying down your life wasn't required, other huge portions of your time and your happiness might be. And I wasn't willing to do that. I had my entire life ahead of me. I wanted to live it, to enjoy it. I knew feeling that way made me terribly selfish, but I couldn't change.
I believed the only way to avoid giving up large parts of myself for others was to avoid taking on loved ones. I would do my duty to my parents when they needed me, but that was all. The rest of my life would be for me. Never did I consider the possibilities of compromise, of two people both willing to give up a lot for each other, so that things balance out to the benefit of both.
If you had lived, you might have been able to teach me that. But you didn't. I don't mean to blame you for my not having a husband and family. It's more complicated than that. And I have had a good life. But I can't help thinking it might have turned out better, or at least very differently, if you had chosen to live.
Rest in peace. I love you.