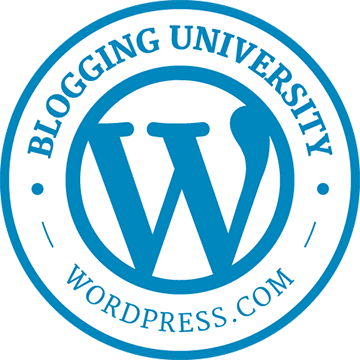 To my readers: I am beginning the new year by taking a class on blogging. For the next three weeks, I will be writing responses to daily assignments. This WordPress icon will identify posts that are part of my coursework. Today's topic: Why I write.
I write because I like the challenge of pulling an intangible thought from my brain and recording it in tangible form, whether on paper or a screen.
I write because I enjoy wrangling words into sentences. I like all of the steps: first, capturing the idea in any written form; then, editing and improving my sentences to make them say what I mean; finally, of grinding away the rough edges to make the words flow in a pleasing manner.
I write because I value communication. I believe it is key to solving the problems that we as individuals and societies face. Talking to each other is good, but writing down thoughts can be better because it is more intentional. Writing forces us to refine our ideas and emotions.
I write because I love to read. Hasn't everyone who adores books at some time wanted to write one? The process can be long and arduous, not always fun at all. But there is no greater satisfaction than holding a book in your hand, knowing that you created it.
I write because I enjoy receiving feedback on content I have shared. I love it when a reader offers a comment, or better, begins a conversation.
I write because the process clarifies my confusion, eases my pain, and teaches me what it means to be human.