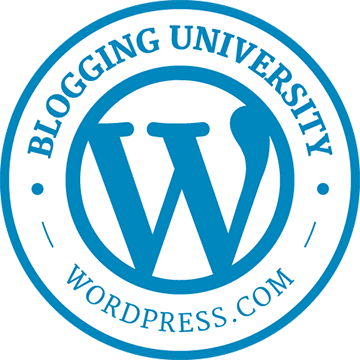 Today's assignment is to recreate the events of a single day. This one will be easy, since I will draw on memories of my recent stay with my friend, Sue, in her rental condo in Orange Beach, AL
I wake up when I wake up, without an alarm or obligation. I know without getting out of bed whether Sue is up before me. The first thing she does each morning is open the glass doors to the balcony. If I can hear the ocean, she is up.
I dress for a day in the mid-70s, getting reacquainted with the summer clothes and sandals I haven't worn since September. Coffee is waiting in the kitchen; the fixings for my favorite breakfast are in the frig. I'll get to them in a minute. First, I go out on the balcony to commune with the surf and the beach. The ocean has a different mood every time I look at it. I often take photos or record a short video, like the one below. They don't do the scene justice, but I love looking at them when I return to February in Illinois.
Then it's time for my morning activities that include checking social media and the news, reading Sue Grafton's last mystery, Y is for Yesterday, and going back and forth from the balcony to the living room.
This continues, in a delightful way, until it's time to go out for lunch, our biggest and most planned-out meal of the day. We go to a new restaurant each day, usually one with a water view. Sometimes it's just Sue and me; other days, we meet up with friends or relatives who are in the area. Each day I order a different kind of seafood or fish, working my way through grouper, crab (cakes), salmon, and flounder. It is all amazingly fresh and delicious. This was the view from our table one day.
Some days we stop for provisions on the way back to the condo. If we do, we make it quick because we can't wait to return to the ocean and our books. In the afternoon we also may work on a 1000-piece jigsaw puzzle that completely covers the table.
About an hour before sunset, we head down to the beach. It's a good thing it's a quick  walk from our building and down a short boardwalk because we are carrying our folding chairs, light jackets, and sippy cups of wine (no glass allowed). We aren't alone on the beach, but the few people there on a weekday are all a distance from us—a benefit of coming before spring break. I walk across the clean white sand to the edge of the water. I don't dip my feet in because it is still too cold. Then I return to my chair for a sip or two of Chardonnay. We watch the sun duck behind and between clouds as it slowly touches the ocean and sinks from view.
Then it's back to the condo and a simple, light dinner with another glass of wine. We end the day watching the Olympics, working on the puzzle, reading, and chatting. The sound of the waves and the wine relax me, until finally the effort of staying awake becomes too great. I head off to bed, where I sleep more deeply and peacefully than I ever do at home.
If I am very, very lucky, my vacation is not over yet. I get to wake up the next morning and do it all over again.